So, not wanting to spend a lot of money on magnets (and because I like to make stuff with paaaappper!), and looking to do something unique, I made tags for my save the dates! I don't have too many people who need them, about 30 people or so will be getting them.
www.savethedatemagnet.com/proddetail.php – where I got my wording and that I based my very initial design on.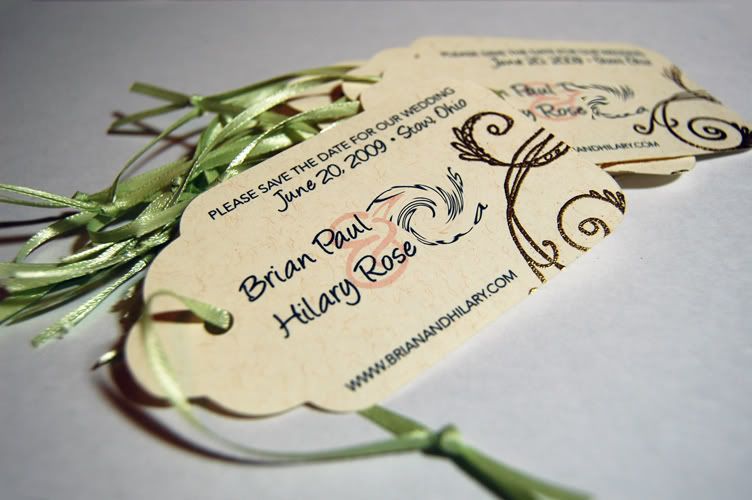 They were made with a Sizzix die cut tag that I have. I had to spend some time measuring so that I could print four on one 8.5″ X 11″ piece of paper and easily cut and run it through the die cut machine, but after I had the measurements right, it only took about 30 minutes to cut them all. Excuse the blurring of the last name… I posted the picture on a community board because I am that much of a nerd.
Along the right edge I stamped and embossed in gold. This is the first time I've ever embossed anything. I splurged a bit and bought a heat tool for this 🙂 But now that I've done it, I can see many more uses for it than just these! I will probably use it on my invites also.